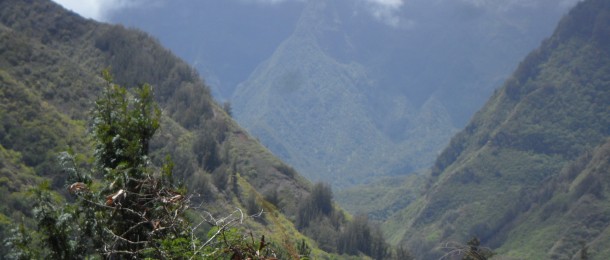 Just a couple miles west past the County Court House in the the town of Kahului lies the Iao Valley State Park in West Maui.
A genuine rain forest, Iao Valley receives nearly 400 inches of rain per year, and is one of the state's wettest locations. Iao Needle is an iconic landmark that towers over 2,000 feet above sea level. Walking trails are abundant within the park. The Kepaniwai Park's Heritage Gardens are a popular destination within the park, highlighting the multicultural (Chinese, Japanese, Korean, Filipino, American, Portuguese, Hawaiian) influences on the state's history.
Around Christmas, the road to the valley is dotted with poinsettias, making for a very pretty little drive, not far from most Maui locations.