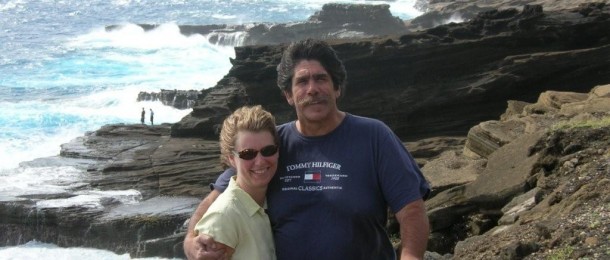 Welcome!
I'm Kevin Thompson. My wife Deb, and my 2 sons, Tom and Alex, came to Hawaii for the first time in December of 1999. We instantly fell in love with the Hawaiian Islands and decided that we would want to come back to this slice of paradise time and time again.

On this first trip we purchased our very first timeshare: a 2-bedroom, 3-bath ocean front annual suite from the Maui Marriott Ocean Club. But it didn't end there. Over the years that followed, we continued to add more and more weeks to provide us with accommodations so we could feel at home in a resort setting on any island at any time, without having to deal with the inconveniences and limits of renting hotel rooms.
We now have well over 100 timeshare weeks available to use every year, at some of best resorts Hawaii has to offer! What we don't use, we rent to folks like yourselves, looking for the perfect Hawaiian getaway. So, feel free to check out our Rental Calendar to see a sampling of the properties and weeks we have available — but keep in mind, we have the ability to book virtually any week at any timeshare property on the Hawaiian Islands and beyond!  So, even if you don't see the ideal week/property on the Calendar, chances are good we can find it for you!
Let's get you to Hawaii!
Kevin
Email Me
612-414-9030